As part of a new series of 'Round Up Surveys', TKE is asking trade experts from across the public and private sector for their opinions on topical trade issues, including Lord Gus O'Donnell, David Henig, and Dr Peter Holmes.
Our first Round Up comes in the wake of President Trump's comment that "trade wars are good, and easy to win" and the subsequent fallout. So, we asked 10 trade experts the question:
"Trade wars: what are they good for? And might non-retaliation be the best option?"
No-one agreed that a trade war is good. Other responses varied but had some common themes:
Key Summary Points
We must take heed of history. Trade wars have been highly deleterious in the past (see 1930s), and may be better at promoting war than promoting trade
Trade wars are ultimately a political issue, but are always economically negative if allowed to play out
Internationally, the threat of trade wars may be useful for political bargaining between countries. However, it is important to note that bilateral actions can impact on the complex multilateral system of international trade in unexpected ways
The US may have a valid point that some countries fail to play by the rules. China is not a completely innocent party, and others including the EU should step up to the plate in addressing asymmetric rules (and adherence to the rules). In this way, the threat of a trade war might present an 'opportunity' to move towards a more liberalised system
The case of the US trade war on the basis of 'national security' is a potential Pandora's box. There could be serious implications of other countries using the same reasoning to protect key domestic industries and it may become a slippery slope…
Domestically, full blown trade wars (e.g. unilateral retaliation to Trump's actions) economically hurt both consumers and producers. The question is whether domestic constituencies will realise this before the damage is done
The best option is to guide belligerents back to existing rules-based institutions. WTO rules are the best way to deal with disputes, not rogue bilateral wars
---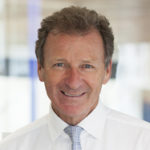 Gus O'Donnell
When I was head of the civil service, I had to deal with "briefing wars" between departments. My view was that non-retaliation was the best option since escalation would be a drain on resources and leave everyone worse off. I think the same is true, on a much larger scale, for trade wars. The difficulty is that politicians have much shorter time horizons than civil servants, and this skews the political gain/ pain ratio away from the economic one. A politician who does not retaliate will be immediately be seen as failing the national interest. The economic costs of retaliation are more likely to manifest themselves over time through reductions in growth rates i.e. missed growth opportunities. Voters understandably find it hard to relate the retaliation to the lower-than-otherwise growth.

The ideal would be to stop people starting trade wars in the first place. That's what institutions like the WTO were set up to do. The problem now is that the Trump Administration perceives (not incorrectly) that WTO rules are less constraining on large developing countries like China, so it has less reason to play by the rules. The US also needs to consider the kind of example it is setting because in time China will be the largest economic power, measured by GDP.

That problem will take time to fix. So in the meantime the onus is on civil servants and others taking the long term view– in the US and elsewhere – to try and contain tensions as far as possible.
Gus O'Donnell is Chairman of Frontier Economics. He was Cabinet Secretary and Head of the British Civil Service from 2005-2011. Knighted in 2005, Gus was appointed to the House of Lords in 2012, sitting as a crossbencher.
---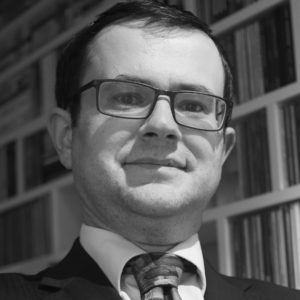 David Henig
In recent weeks it appears that most trade policy experts have published an op-ed decrying President Trump's belief that trade wars are easy to win, and predicting a long, drawn out process of retaliatory tariffs causing economic damage. Well that could certainly happen, but let's think of a more positive scenario. In our positive world US agricultural producers are the first of many to point out what they will lose from a trade war, and what they have already lost through not signing TPP. With mid-term elections looming the US changes course, and works with allies to tackle some the real issues that do exist, particularly with regard to China. Over time this probably will happen, which is where non-retaliation comes in, it is hard for others not to react, but not over-reacting could help all sides when the time comes for sense to return.
David Henig recently joined trade policy think tank ECIPE as Director of the UK Trade policy Project. He previously worked for the UK government as a trade policy expert, and co-founded the UK Trade Forum.
---

Amar Breckenridge
An old adage in politics says "never to let a good crisis go to waste". Can that logic be applied to current ructions in world trade?

The current crisis is different because the US has couched its actions in terms of national security. If the WTO does not rule against the US, other countries might use national security as a pretext for protectionism. If the WTO rules against the US, it could be minded to pick up its bat and ball and leave.

To turn this crisis into opportunity, two things are needed. First, the US' trade partners need to argue the benefits of the WTO and open trade from first principles. The US administration is correct to point out that other partners need to do more on liberalising their trade regimes and deepen commitments on things like services and intellectual property. But the US should be reminded that its interests are best served working within, not outside, the system.

The second point follows from the first. Other nations, notably larger emerging ones like China, India and Brazil, need to step up to the plate and accelerate the pace of domestic reforms. This is a win-win arrangement for them: it is economically beneficial, and enhances a country's leadership credentials on trade. Recent liberalising measures announced by China suggest this message is getting through. A lot more of the same, from more countries, will be needed.
Amar Breckenridge is a manager in Frontier Economics' public policy practice, and leads its work on international trade policy. Amar spent five years as a staff economist at the World Trade Organisation prior to joining Frontier.
---

Wilson Del Socorro
Diageo is one of the world's leading premium drinks businesses and the UK's largest food and drink exporter. Our iconic brands like Johnnie Walker, Smirnoff, Cîroc, Captain Morgan, Baileys, Tanqueray and Guinness are enjoyed in more than 180 markets. Trade is thus the lifeblood of our business. From tackling market access issues to enabling us to support and invest in local communities, we have seen the benefits of international trade to our business and the societies within which we operate.

In today's more volatile external environment, businesses have to step-up and support the global rules-based system where the World Trade Organization (WTO) is at its core. There will ultimately be no winners from trade wars and we must all work together to avoid escalation and protect the international trading system that has improved living standards and productivity, enhanced competition and promoted consumer choice. We cannot go backwards from here.
Wilson Del Socorro is the Global Director for Trade, Tax and Regulatory Affairs for Diageo driving and supporting the company's operations around the world on tax public affairs, international trade and regulatory policy issues.
---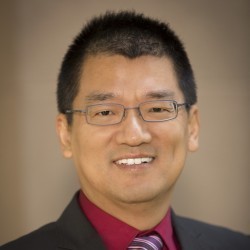 Wallace S. Cheng
Trade wars are never good unless political correctness does not matter. Both economists and politicians recognized this, which was the fundamental reason why major economies came together and agreed on General Agreement on Trade and Tariffs (GATT) late 1940s in the wake of the Second World War. GATT was further developed into the World Trade Organisation in 1995. With a series of rules on trade in goods, services and trade related intellectual property rights, the WTO sets up a dispute settlement system, which serves as a court to judge whether alleged trade practices of concerned member have violated the basic rules and the obligations of this specific member.

The system is not perfect, but is the best option available to avoid the worse, which is that trade wars can cause tremendous disruptions and uncertainties for business, and smaller economies would be hurt most.
If a unilateral trade war is launched illegally in terms of compliance with the WTO rules, like President Trump did by imposing blanket tariffs on steels and aluminum imports on national security ground with non-national-security exceptions, as well as tariffs based on unilateral arbitrary 301 investigation against China, it is suggested that other injured members, such as the EU, China, firstly use legal policy instruments allowed within the WTO, not engaging in bilateral negotiations out of the WTO. Trading partners can mention other retaliation measures as a deterrence if the US does not engage in the WTO. Other trading partners shall be confident, united, based on the multilateral rules, against the U.S.' bully.
Dr. Shuaihua 'Wallace' Cheng is Director of global economic governance initiative at ICTSD; Yale World Fellow 2015; British Chevening Scholar 2005. Read more about Wallace here.
---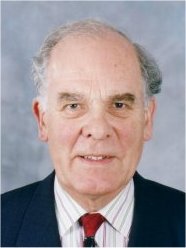 Michael Johnson
President Trump's decision to exempt the EU and others from proposed new US tariffs on steel and aluminium imports till June 1 gives more leeway for the US and targeted countries to negotiate about the problem of steel overcapacity, but the threat to EU/US trade is unchanged. "National security" is a questionable basis for imposing heavy tariffs to steel products across the board, while the proposal to apply tariffs selectively is open to international challenge as a gross discrimination between trading partners who should be treated the same. China has referred complaints about new US tariffs to the World Trade Organisation. Measures targeting trade are justifiable where sanctions have international backing, but unilateral trade measures imposed in a political dispute harm everyone – targeted exporters, transporters, insurers, manufacturers who use the imported materials and consumers who must pay more for finished products. Affected countries are provoked to retaliate. Trade wars are not easy to win – they drag on doing damage for years.
Michael Johnson was a senior official of the UK's former Department of Trade and Industry. As an independent consultant, he has advised governments of more than twenty developing or former Communist countries on trade policy formulation and on trade-related development projects.
---
Andrew Hood
Today's international trading system – based on open markets and classically liberal systems – is not always politically popular but it was developed out of bitter experience. The tariffs imposed by the Hoover Administration in the 1930s and meant to alleviate, in part, the effects of the Great Depression by protecting American industry and agriculture from foreign competition ultimately just prolonged the downturn: many US partners raised their own tariffs in response; there was a downturn in world trade; access to low-cost goods was reduced; prices went up; and ultimately the world economy and consumers across the globe suffered.

Wherever similar tariffs have been imposed the same story has unfolded. Today the world's economies are far more interdependent than they have ever been, so the impact of governments following a protectionist approach could have disastrous consequences. To take just one example, experts have noted that in the case of a limited trade war between the United States and China the US consumer price inflation could be 1.5% higher than it would otherwise have been. The problem can only grow if the scope of the trade war increases. In a trade war everyone loses.
Andrew Hood is a Senior Director in the International Trade and EU Law team at Dechert LLP. He was formerly General Counsel to the UK Prime Minister and has negotiated numerous international treaties for the UK.
---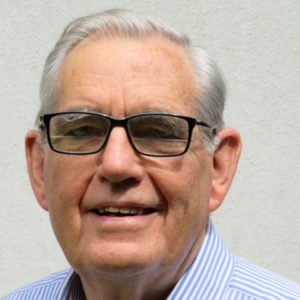 Christopher Roberts
It may be worth threatening a trade war. It is rarely if ever worth putting the threat into practice.

This is because, for the country which imposes restrictions, any benefit to producers is likely to be offset by higher prices and supply problems for consumers and users of the restricted items, and by retaliation against their own exporters. Trade disputes are best settled by reference to established international rules in the WTO and elsewhere. The threat of a trade war should be used as a means of bringing the other side to the negotiating table.

A country facing a trade war might choose not to retaliate if the practical effects are likely to be trivial, or if it has a weak defence in terms of WTO rules. More often, however, there will be a political and economic case for threatening retaliation, with the aim of persuading the other country to negotiate. Other Governments should be recruited as allies, and retaliation should focus on politically sensitive products, as China and the EU are doing in the case of their current disputes with the US.
Christopher Roberts was a British civil servant, and UK Director-General for Trade from 1987 to 1997. He continues to follow trade issues in the context of Brexit and more widely.
---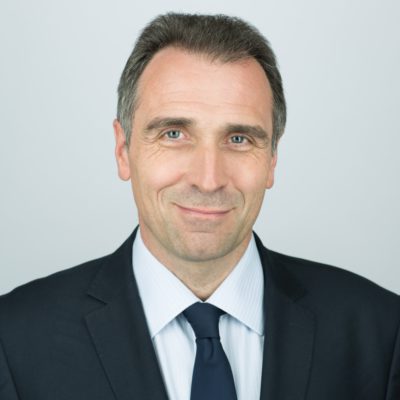 Chris Horseman
Trade wars – pace President Trump – are very easy to lose. Unfortunately, it's also relatively easy for countries to disregard the outcome of a lost trade war and carry on regardless.

The WTO may set the rules for international trade, but it has no enforcement agency to ensure compliance. It's a self-policing organisation; i.e. it relies on member countries to challenge alleged breaches of trading partners' commitments, and to pull them in front of the Dispute Settlement body if the offending party doesn't 'come quietly' (to extend the policing metaphor a little further).

Hence, every trading nation has to be a vigilante, looking out for its own interests. And while resorting to retaliation in a trade war rarely does anyone any good, the threat of retaliation has to be part of each country's trade defence arsenal.
Chris Horseman is a freelance journalist and consultant with a deep knowledge of EU, UK and global agriculture and trade policy issues, having worked as Editorial Director for Informa Agribusiness Intelligence and as a journalist and editor for Agra Europe.
---

Peter Holmes
Trade wars cannot improve current account balances unless they can increase savings and so the income-expenditure imbalances. And they will only keep jobs at the expense of others :. In practice they are unlikely to improve the "terms of trade" by lowering import prices.

However, Trade wars can be used to change the political terms of trade.

Trump's threats may be able to leverage other countries' regulatory policies. China's car market has opened. But retaliation or the threat of it may be effective if it is well targeted. We shall see this week if EU and Chinese threats of counter-measures against products from Republican congressional districts will work.

Paradoxically, direct retaliation may be more effective than using the WTO DS system. Winning a case arguing that the US cannot use trade policy for its own perception of its "National Security" would bitterly anger US Nationalists, while losing such a case would open a Pandora's Box.
Dr Peter Holmes is Reader in Economics at the University of Sussex and Fellow of the UKTPO.
---
Notes
[1] All opinions given above belong to the individuals themselves, and do not necessarily represent the views of their respective organisations or of the TKE.
---