Centre for Trade Policy and Law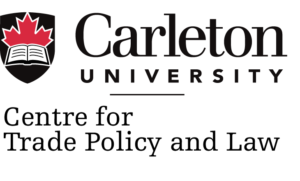 The Centre for Trade Policy and Law (CTPL) is Canada's premier trade policy capacity-building institution delivering world-class trade strategies and negotiations support.
CTPL helps governments around the world in the design, negotiation and implementation of their respective international trade strategies. CTPL specialises in policy-relevant analysis, expertise and support.
We combine the practical experience of former trade negotiators, diplomats and technical specialists underpinned by policy-oriented academics from the Norman Paterson School of International Affairs at Carleton University and the Faculty of Law at the University of Ottawa. We've worked in all regions of the world, and in more than 50 countries since we were established in 1989.
CTPL offers a suite of applied training and advisory services customized to meet client needs as they advance through the various stages of the negotiations process.  These services range from foundational courses, to ongoing accelerated training, and establishing long term Learning & Professional Development programs. CTPL's Certificate in Trade Negotiations Skills is a highly-interactive programme based around the simulation of a prospective trade negotiation to provide hands-on experience in how to prepare, conduct and finalise a modern and forward-looking trade agreement.  CTPL has successfully delivered this simulation model to more than 400 trade professionals over the last five years.