A Post-Brexit Trade Strategy for Canada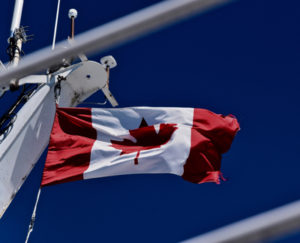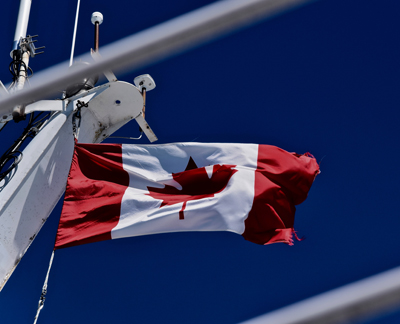 Authors: Rosemina Z. Nathoo & Phil Rourke
Canada Trade Minister François-Philippe Champagne and his officials have been busy.
In the last two weeks alone, we saw exploratory free trade talks with China, the launch of consultations on Canada's relations with Brazil and its Mercosur partners, internal work to modernize an already solid FTA with Chile, and strategizing on how to revive the best parts of the Trans-Pacific Partnership (TPP) negotiations. That's a full plate even without mentioning the United States.
Implementing a post-Brexit strategy with the United Kingdom could round out a trade policy record with strong retail value in the next federal election.
If all goes well for Prime Minister Theresa May on election day, the UK will launch a two-pronged trade strategy: finalize its divorce arrangement with Europe; and negotiate new free trade agreements with other trading partners.
While an FTA with the U.S. would be a bold display of UK's negotiation savvy and new commercial independence, it may require some uneasy trade-offs that will be a difficult sell in the UK. President Trump also recently tweeted he may prefer the EU as a dance partner after all.
Canada is actually a better fit. The UK is Canada's most important trading partner in Europe and the bilateral relationship is surpassed in volume only by the United States and China. As a group, UK companies are the largest investors in Canada after their US and Dutch counterparts. There are no major trade irritants.
Our recent research shows that a deal is possible, using the Canada-EU agreement as a starting point for negotiations. Both sides could also be more ambitious.
The UK's interest will be peaked on patent protection provisions from the TPP deal. Both sides can agree on the digital trade agenda embedded in that agreement. Canada can go further as part of its broader innovation agenda. This is something we will be looking for in a renegotiated NAFTA as well.
Several "best case" scenarios need to play out before both sides can sit down to negotiate. After the Brexit vote, Prime Minister Trudeau reminded everyone that Canada's priority is full implementation of its trade agreement with Europe. Anything that may upend the delicate political balance in Europe to get full ratification of the CETA agreement needs to be avoided.
Serious negotiations will not start until we understand the baseline on tariffs and other trade measures for the UK, which will be defined by its new trade relationship with both Europe and the WTO. These negotiations will take years to complete.
Preparations could begin now for a new strategic relationship with the UK. We could start by establishing a working group to scope out potentially difficult negotiation issues and build support on both sides for a closer bilateral relationship.
The CETA deal has an ambitious built-in work agenda. We could focus on issues such as e-commerce and regulatory cooperation where there are mutual interests. Canada's progressive trade agenda of small business development, women's empowerment in trade, and climate change can be achieved in cooperation agreements outside of a trade deal. Canada will find a receptive audience in the UK on these issues.
Both sides have already started talking, albeit informally. We should be ready to deliberate, especially if Prime Minister May gets the solid new mandate that most observers expect she will receive. It would mean good business and politics, translating to smart statecraft.
---
About the Authors
Rosemina Nathoo is Senior Associate and International Trade Lawyer and Phil Rourke is Executive Director of the Centre for Trade Policy and Law (CTPL) at Carleton University and the University of Ottawa.
---
---