Making Trade and Development a Priority for the Commonwealth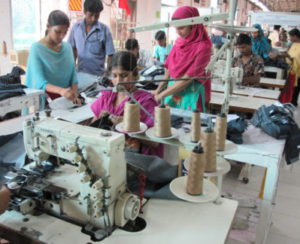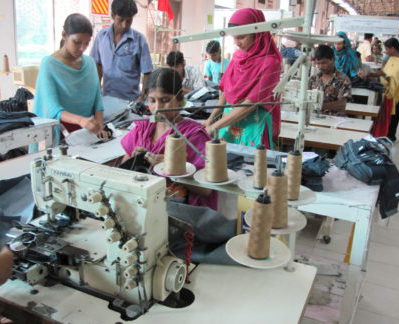 The Commonwealth Heads of Government Meeting (CHOGM 2015) in Malta on November 27-29 provides a unique opportunity for the new Liberal government to launch a comprehensive trade and development strategy as a defining feature in its commitment to re-engage in the world.
Canada has proportionally more trade and development linkages with Commonwealth countries than any other organization of which it is a member. Sixteen (12 Commonwealth Caribbean countries, Bangladesh, Ghana, Tanzania, and Mozambique) of the 53 Commonwealth members are on Canada's development priority list. Another six (Pakistan, Sri Lanka, Kenya, Malaysia, Malawi and Nigeria) are "partner" countries on that list.
Four of Canada's prospective Trans-Pacific Partnerships (TPP) members (Malaysia, New Zealand, Australia, and Singapore) will be in Malta. South Africa is on Canada's trade development priority list and is always on the shortlist of prospective free trade agreement partners. Canada has, or is in the process of concluding, foreign investment protection agreements with nine Commonwealth members (India, Zambia, Ghana, Kenya, Pakistan, Nigeria, Tanzania, Trinidad and Tobago, and Barbados).
Canada has been negotiating a Comprehensive Economic Partnership Agreement with India. Canada is invested in development cooperation and in promoting closer trade relations with the Caribbean Community (CARICOM).
Canada and the UK jointly sponsor, and cooperate on, trade-related development projects around the world. The UK is a key partner for Canada in getting the Canada-EU Comprehensive Economic and Trade Agreement (CETA) ratified across Europe.
The Prime Minister's mandate letters to the ministers of Foreign Affairs, International Trade, and International Cooperation all include trade and development-related elements that can be addressed through these Commonwealth linkages.
The TPP and CETA agreements, an emerging markets focus with particular attention on India, and expanding Canada's portfolio of free trade agreements are all priorities for Trade Minister Chrystia Freeland. An activist Commonwealth trade and development agenda is an effective entry point for Foreign Minister Stephane Dion's job to increase Canada's international institutional engagement. Increased trade and development programming fits International Cooperation Minister Marie-Claude Bibeau's mandate to support the implementation of the United Nations 2030 Agenda for Sustainable Development.
In Malta, Prime Minister Trudeau could reinforce his election pledge of increased international engagement with a commitment to multi-year trade, development and diplomacy programming across the Commonwealth. Financing for this fund was previously set aside; it just needs to be implemented.
Canada could also commit to working more closely with the UK in the Caribbean, leveraging Canada's existing commitments with Prime Minister Cameron's recent £300 million infrastructure pledge for the region.
Canada and its Caribbean partners should jointly announce in Malta a new and more flexible mandate for their respective trade negotiators to complete what could become a model for future Trade and Development Agreements.
In Asia, Canada can work with Australia and New Zealand to help TPP developing country partners benefit further from trade, with or without a final TPP agreement in place.
Canada and the UK are both heavily invested in development in Africa. Bilateral cooperation in support of the trade and development objectives of the continent would further strengthen Commonwealth linkages.
Commonwealth members will see each other again in mid-December at the World Trade Organization (WTO) Ministerial in Kenya. CHOGM 2015 could begin a discussion about a Commonwealth-focused aid-for-trade strategy to be launched at that meeting.
Prime Minister Trudeau pledged that Canada would have a stronger presence in international organizations under his watch. A bold but focused plan to address shared Commonwealth trade and development objectives would be an important step in that direction.
---