Saana Consulting Interview Series #1: Dr Harsha Singh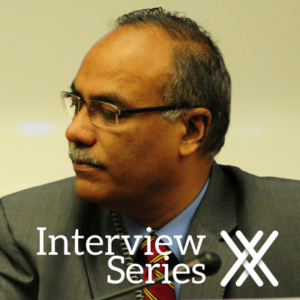 Saana Consulting's interview series for the TKE offers readers unique, insider-perspectives from top trade negotiators from around the world and sheds light on some of the most pressing questions relating to the UK's future trade and investment strategy. In this series, our experts share insights and lessons for the UK as it seeks to build the capability to navigate the Brexit process, negotiate a network of global trade agreements around the world, and take up its new role within the WTO. In the first interview of the series, we spoke to Dr Harsha Singh, Executive Director at Brookings India and former Deputy Director-General at the WTO.
18 January 2017
How can the UK Government build its trade negotiation capabilities (quickly)? What sort of training should the new trade negotiators undertake?
I think training is already underway in the UK and they are drawing on experts for advice. However, in addition to leveraging experts, it will be important to develop a system and structure for the training and to determine the priority issues for the UK in its negotiations. Actually training people in the art of negotiation will involve some classroom training and simulation work, and those who are to be trained need to be separated into the kind of activity they will do during negotiations. There are places offering this type of training and trainers can also be bought in to conduct tailored sessions but a lot of the learning will take place on the job.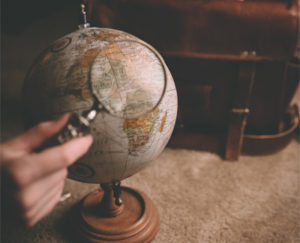 The UK in fact has a lot of negotiation experience it can draw on; it is an old hand at this game. Sure, it is out of practice in the trade context because of its EU membership but insights can be gleaned from other sectors as there are likely to be similarities in the way negotiation strategies and tactics are managed.
It's important to remember that negotiations are not only about those sitting at the table but also the backstopping support. Here coordination and consolidation of existing resources will be required to ensure the negotiators have access to the data and information they need to determine what their bottom lines are and what exactly they want from the person sitting across from them. Often in negotiations your ability to successfully carry a point through depends on your ability to produce the data to back up your claim.
After the training and preparation is complete, you have your "army" of negotiators. With that, 'the Generals' have to think of what to do.
There will numerous 'Generals' involved in the negotiations from across a number of departments. What can the UK Government do to ensure these departments have the capacity and capabilities to deal with the demands of Brexit, and other trade negotiations?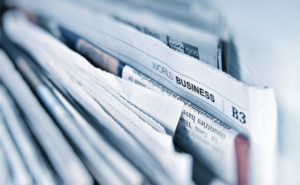 It's very important to have a coordination mechanism within the government and with business. Different departments will have their own perspectives and data so it's key that there is someone in the coordination committee with much broader oversight and perspective. Somebody has to make up his/her mind on what the trade-offs are. To help inform these decisions, an advisory committee comprised of key experts should be established to provide ideas and potential solutions. They can help develop a conceptual framework based on information gathered from research institutes or development banks, for example. Background papers could be commissioned to provide details of what's happened in previous FTA negotiations that may be applicable to the UK, as well as the kinds of areas that need to be focused on, and the backstopping support that will be needed. This is necessary to gain clarity regarding the higher-level negotiation strategy and the kinds of challenges that are likely to arise. Furthermore, this framework is crucial for enabling decision makers to rise above searching for issue specific solutions and instead shift their focus towards solutions based on the nature of the problem. This way you don't get 100 different issues, you get ways of doing things. So rather than saying, "the concern is 'x'", you say, "the concern is of type 'x'", and ask yourself if something similar happened in another arena and if so how it was dealt with? Adopting this approach, it's easier to learn from different areas of negotiation.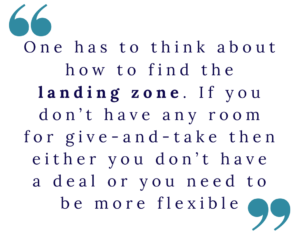 Perhaps, for example, lessons could be drawn from how an issue was handled in a negotiation in another area of diplomacy. The question for those coordinating becomes one of what are the ways you can seek the solutions you are looking for and what does that cost in terms of what the other side in the negotiation may seek?
Ultimately, one has to think about how to find the landing zone. If you don't have any room for give-and-take then either you don't have a deal or you need to be more flexible and say, "OK how much of this redline can I move or can I maintain my redline provided I give something somewhere else". Speaking with its own people—i.e. those you can trust the most—the UK Government could develop case studies based on others experiences and draw insights on how they dealt with similar situations.
In your opinion, what would be the best approach for the UK Government to take in terms of industry engagement before, during and after negotiations? How important is it to meaningfully engage with industry?
Working with industry is very important. Once the government has decided on their key political issues, industry should be consulted to see if their thinking is aligned.
It shouldn't be a one-time interaction to test the waters, the government needs to explain the issues and strategise with industry.
Prior to commencement of negotiations, they can play a part in the strategic planning phase, helping to determine what the bottom line is for their sector and what kind of solutions might be attainable. Industry can also contribute by providing information and data, which can help inform the negotiating strategy. Once negotiations commence, industry's feedback throughout the process is very important, particularly given the global nature of supply chains today and the fact that outcomes from one negotiation can have much wider repercussions.
Industry can also work on track two negotiations, which involve industry-to-industry discussions. There may be some issues that are important for industry but that are perhaps hard to negotiate in track one, i.e. government-to-government negotiations. Thus, industry bodies could start talking with their counterparts about different pathways to a solution. It can be an easier forum for discussions and outcomes could potentially be fed into track one.
One must remember though, that consultation with industry is exactly that, it is consultation. It's not industry telling the government what has to be done, yet at the same time the government has to be receptive to what industry is saying and engage in meaningful dialog. Nevertheless, industry should not dictate what the government does because it is profit driven and the outcomes it desires may not align with the optimal outcome for the nation. In certain models of consultation, where the government kept its cards very close to its chest, the process can cause a lot of problems in this age. Essentially you have to keep the details of the negotiations close to your chest but not too close that industry and the public feel completely disconnected.
Following Brexit, the UK is hoping to negotiate trade agreements (most likely simultaneously) with a number of countries. In a practical sense, how does one handle multiple negotiations at once?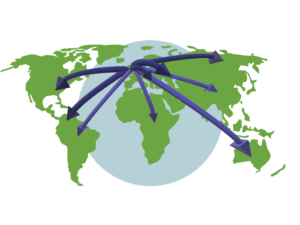 The reality is you can't do too many at the same time, you have to prioritise. You can prioritise in different ways, for example you can engage more substantively and meaningfully with one country while you prepare the ground for negotiations with another. Ultimately, one has to decide what are the maximum number of negotiations that can be handled at once because its not only a question of capability, it is also a question of capacity. Everybody will be looking at what the UK is doing and you can't strategise properly when there are too many negotiations happening simultaneously.
Post-Brexit, how can the UK leverage its new position in the WTO to help build consensus among WTO Members and drive the WTO's forward agenda?
The UK is one of the top economies of the world and a very large trader so it will obviously play an important role in WTO even operating on its own. Post-Brexit, it will be a new way of doing things for the UK; it will be able to be a lot more focused and may have different things it wants to achieve within the WTO compared to several others. The government will have to build coalitions, which is important. Often some of the smaller countries don't have any reason to disagree with your position, but if you do not cultivate them as friends then they may just not be inclined to take your side. It's about diplomacy and managing the different aspects of the WTO in different ways.
The UK has been a strong supporter of the WTO's trade and development work in past. Do you see new opportunities for the UK, post-Brexit, to have greater engagement with developing country members of the WTO to help them to fully access the benefits of trade? If so, what specific topics do you think are of particular interest/importance?
A lot of trade and development issues have been addressed or are in the process of being addressed. The UK is a major interested party in this context and does a lot, including providing funding and capacity building support.
The question for the UK becomes what issues you want to focus on and how do you achieve the most impact so that the countries concerned feel the maximum benefit?
It would be useful to conduct a quick review of everything that has been done already and look particularly at the kinds of demands that have been made in relation to the initiative on Aid for Trade. Perhaps the UK could lead a group of likeminded countries to take this initiative further? An area of increasing importance is new technology and SMEs. It would be useful for the UK government to create links there and also identify the low hanging fruit, which could maybe involve training on data privacy or to look at what's happening in the world markets and how SMEs can meet the required standards. These types of activities could have a large spill-over effect.
How do you see Brexit impacting India-UK and India-Commonwealth relations from a trade perspective?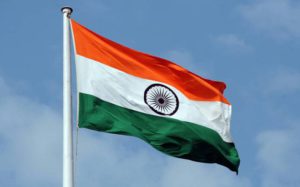 Trade relations and mutual opportunities change. As do the possibilities of working together in regional or international economic fora. A positive approach seeking opportunities and solutions to problems would be useful. The reactions and creating positive opportunities should not be left to business as usual attitude, or showing a nation that it is not being considered in the overall initiatives by UK.
The Commonwealth comprises a mix of developing and developed countries. Here coalition building and trade cooperation can take an array of forms that can be employed to achieve positive trade outcomes between countries. One very important aspect of interacting with these countries is that one mustn't think that one can preach to another on what is good for them because that is a sheer turn off. You have to walk the road hand in hand rather than building the road for them to walk on and telling them what they should do. This idea has been expressed and understood for quite some time, but implementation leaves a lot to be desired. Perhaps some indicators of successfully achieving this objective could be built, and course correction could be made after periodic review.
Bilaterally, there are so many issues that are important to the UK-India relationship. Again, one can look at where the positive steps can be taken and FTA is of course one of them. There were very positive statements following Prime Minister May's meeting with Prime Minister Modi in India and the attitude has been upbeat. Trade negotiations are impacted by not only trade talks but also by multiple activities in the international relations sphere, so one can see how you can build upon that.
Do you have any final comments you would like to add?
We often look at the trees; we have to look at the forest as well.
You need a conceptual framework and a strategy. A good structure is important for coordination and can be very helpful in prioritising countries and issues, as well as learning how solutions have been found in relevant scenarios. Finally, non-tariff measures and regulations are a major concern, so achieving cooperation in these areas will be highly beneficial for trade—there are many ways to do it.
Dr Harsha V. Singh
Dr. Harsha V. Singh is Executive Director at Brookings India and a Senior Fellow at the International Centre for Trade and Sustainable Development (ICTSD), where he previously held the position of Senior Associate for Strategic Research and Policy Analysis. Dr. Singh was Deputy Director-General at World Trade Organization (WTO) from October 2005 to September 2013 and has worked for over three decades on policies relating to international trade, development, infrastructure regulation and global governance. As Deputy Director General at WTO, his areas of responsibility included trade in agriculture, services, trade and environment, technical barriers to trade, sanitary and phytosanitary measures, and electronic commerce.
Earlier, he worked for twelve years in the GATT/WTO on economic research, trade policy reviews, rules, trade and environment and technical barriers to trade, and in the Director General's Cabinet. In India, Dr. Singh has been economic advisor and then secretary of the Telecom Regulatory Authority of India, and played a key role in the reform of the Indian telecom sector. He has been chair/member of high-level policy committees, chair of WTO dispute settlement panels, and a visiting faculty member at research institutes on international trade, sustainable development and regulation. For the 2013-14 academic year, he was appointed Adjunct Professor of International and Public Affairs at the School of International and Public Affairs, Columbia University. Dr Singh holds a Ph. D. in Economics from Oxford University, where he attended as a Rhodes Scholar from India.
---